Draping Sound
2019. Sound installation / performance at Dock20, Lustenau, Austria.
Group show TextielTechniken with Kobakant, Irene Posch Selina Reiterer-Oliver Maklott. Curated by Daniela Fetz.
‪ Draping Sound is an installation and performance centered around the poiesis of time, space and limits of human perception. As sonorous phenomena unfolds, it constitutes spaces, mediates presence and articulates time. Visitors move freely throughout the installation to enable a heightened sensory encounter with diminute variations in correlation to the position of self within the space and the vibrating textiles. This liminal space appears at the threshold of consciousness and perception, unfolding the joint potentials of textile and sound as a spatiotemporal material process. ‬

‪By augmenting textile into a multichannel electroacoustic transducer, Draping Sound explores sonic alogogenic properties via the unique timbre of textile, through sound compositions specifically written for and performed on a purely textile-sound system. The intrinsic materiality and expressivity of textiles, with their sensory-rich haptic experiences, create new methods to interact with and to experience sound. Patterns of high, mid and low range frequency tones sweep across the textile pieces, creating sound and resonating in physical territory..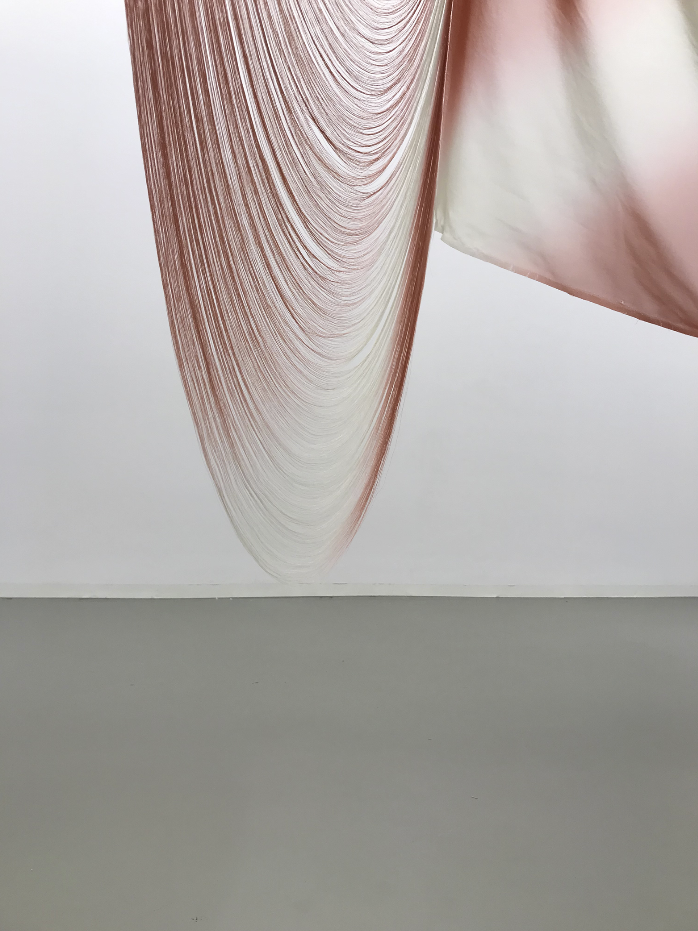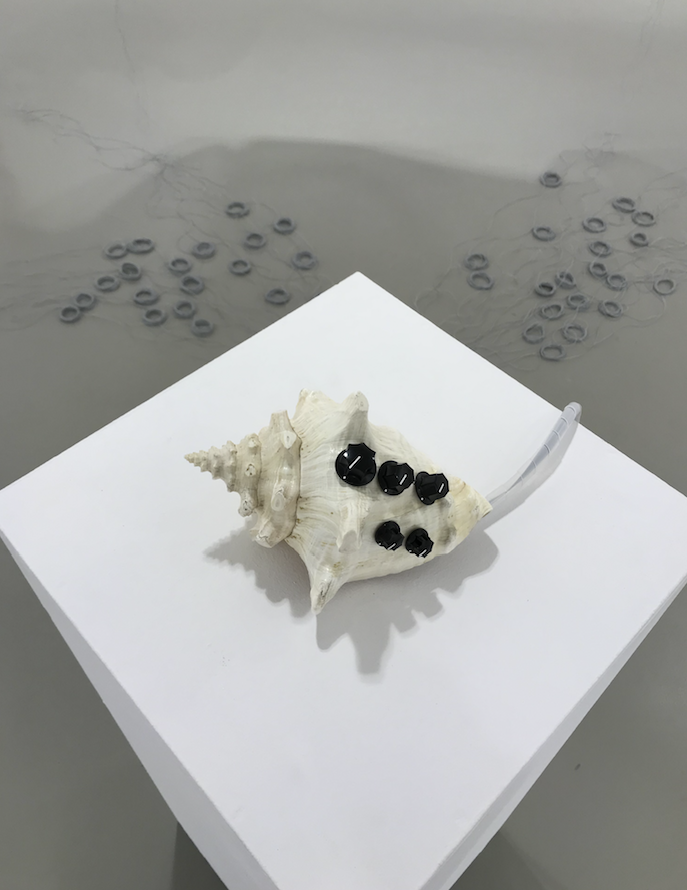 Photography by Miro Kuzmanovic / EJTECH

Exhibition Catalogue